Sustained CPD
There is a growing body of evidence on the positive effect of early language and communication 'training interventions' and our sister organisation the EEF is currently trialling a number of different programmes to build the evidence around what works. However, defined training programmes tend to be time limited and do not provide ongoing support to practitioners to embed their new skills and implement them in their own practice, allowing them to come back with questions and request further support when needed. CECIL is exploring different approaches which offer sustained expert coaching, modelling and mentoring support after the initial training phase in order to embed and sustain good practice.
Conceptualising the CECIL project as a CPD offer has helped us to think about the way in which early years practitioners both learn about effective strategies and implement them in practice. The EEF Effective CPD Systematic Review & Guidance Report has been helpful in prompting questions about the mechanisms of effective CPD that form part of the CECIL approach, especially the role of mechanisms to embed practice. CECIL is exploring CPD models underpinned by evidence based principles, the EEF guide advises that four key mechanisms are required for effective professional development to have an impact.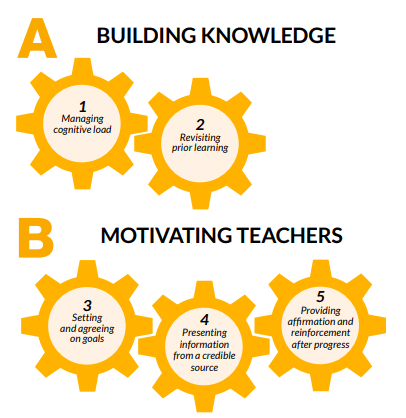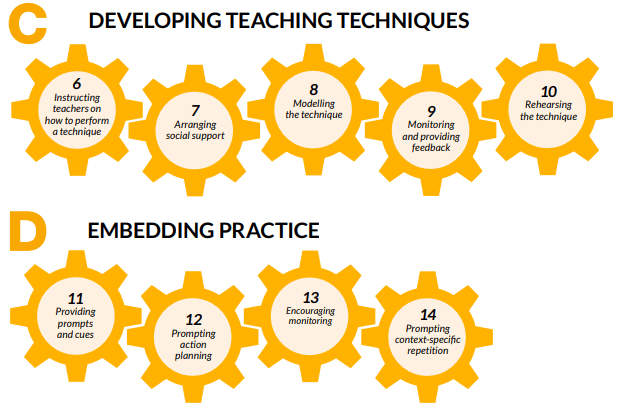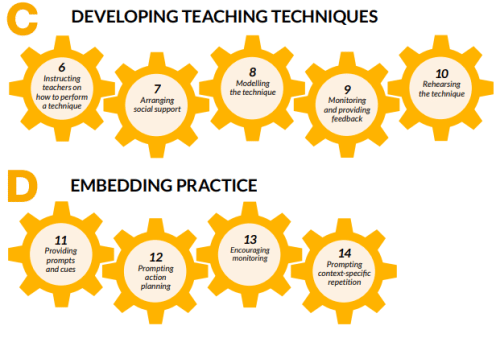 The CECIL approach will prioritise working on mechanism D – Embedding Practice, but will also be addressing C (Developing Teaching Techniques), B (Motivating teachers) and A (Building knowledge) mechanisms if and when required.