The Sutton Trust's research team has produced hundreds of research pieces over the years, with many stark statistics demonstrating the inequalities young people from the least advantaged backgrounds face in education and access to the workplace.  
But those statistics don't tell the whole story. We often wonder – what are the individual stories behind the data?  
We're looking to do more work to bring young people's voices and individual experiences into our research. The Sutton Trust is a unique organisation, bringing together research work with programmes working directly with young people. Young people have influenced our work for years, from our surveys of programme students, through to work with our Alumni.  
But since COVID-19 struck, our research team have not had the chance to hear directly from the young people who were impacted by the crisis. We had also never previously run this type of full day workshop with young people, focused on their experiences of issues we examine in our research, something we're hoping to continue to do going forward. This blog outlines our experience of running this type of activity for the first time.  
Our panel 
The COVID Social Mobility and Opportunities (COSMO) Study is a major longitudinal study, run by the UCL Centre for Education Policy and Equalising Opportunities (CEPEO), the Centre for Longitudinal Studies (CLS) and the Sutton Trust. The study looks at a group of students who were in Year 10 at the start of the pandemic, with students currently in Year 13.
Alongside this work, the Sutton Trust has recruited a panel of young people who are the same age as COSMO Study participants. The Sutton Trust COSMO Youth Panel, while separate from the study itself, gives us the opportunity to hear more detailed lived experiences from young people. All members of the panel are applicants to Sutton Trust programmes, who have faced disadvantages and barriers of various kinds.
Their voices represent the experiences of this generation of young people, captured in the COSMO Study's quantitative findings. They are helping to further illustrate findings, as well as informing how the study is shaped in the coming years.
So far, the panel have written blogs on their experiences, and had the opportunity to have their experiences shared in the media, alongside COSMO research reports. It has been incredibly valuable to be able to gather a wealth of insights in this way.  
But since the panel's inception, we have been keen to bring the panellists together to share their stories – which is what we did in the Youth Panel workshop.  
First impressions 
We met members of the panel, in person, for the first time in London in March. For us as a research team, who have worked on the impact of the pandemic for several years, it felt inspiring to actually speak to students about their experiences of the crisis directly. The panellists seemed to love meeting students from across England that had experienced similar situations to themselves.  
We included a range of activities in the day to keep the students engaged, from writing and drawing thoughts on post-its to an online quiz, we gathered a lot of information and the panel were not afraid to be honest with what they told us.  
We also wanted to make sure the young people themselves got as much as they could from the day. We were joined by older Sutton Trust programmes alumni (who are currently either at university or in the workplace) for a Q&A, where the students enjoyed asking alums questions on student finance, moving away from home and even revision tips!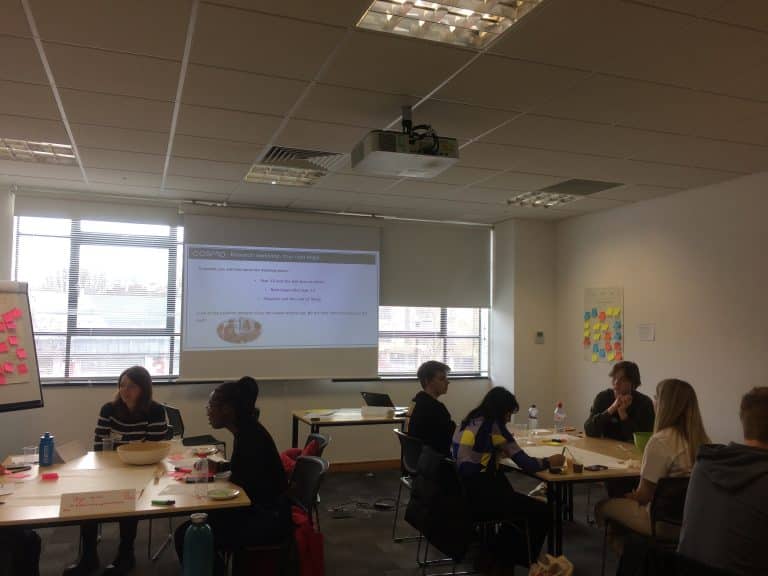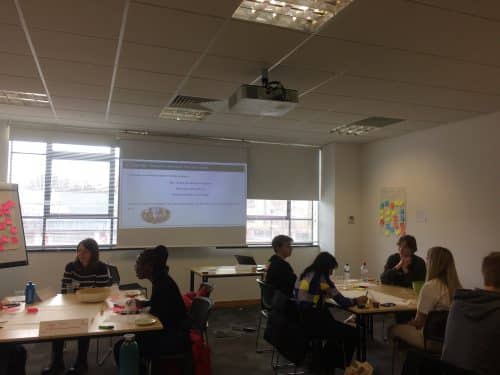 Most of the day was spent in small groups where students felt more comfortable sharing personal experiences, firstly focusing on the pandemic's impact on education, wellbeing and plans for after year 11. This was a useful chance to dig into findings from the COSMO study's first wave. For instance, 64% of COSMO participant's education plans had changed due to the pandemic.  
After speaking to our panel, we now know a little more about why this may be. Several students said their GCSE grades were not enough to get on their first choice A level courses, whilst others said they had more time to reflect on their A level choices so changed their minds, often to match a new career path they had chosen or based on subjects they had missed the least content for. Another student said they were unhappy with their school's support during the pandemic so decided to choose a different sixth form– it was clear a variety of factors were at play for students.   
We also spoke to students about their plans after year 13 and current concerns for them, with a focus on the cost of living crisis. Many panellists were worried about how they would afford their studies after school. One student mentioned 'survivalism'; right now, a lot of families are just about getting by, but cannot afford to do anything on top of daily activities. They felt they were missing out on enrichment activities to develop life skills; even driving.  
Making changes 
To end the day, students imagined they were going to interview their peers, and were asked to share their question ideas as well as their thoughts on the changes they want to see to support their generation.  
Overwhelmingly, their suggestions focused on missing out on the formative years of their life, with students wanting to know 'what was the biggest opportunity you missed out on due to the pandemic' and 'what you would do differently if you went into lockdown again'. From not sitting exams to not having an end of year prom, it was clear from the group that their generation have missed on many key parts of teenage life that most of us were able to take for granted. 
The panel were also keen to get in front of policymakers, so they could feel their experiences were being listened to. Their priorities for change included: 
Giving all secondary school pupils their own laptop.

 

Changing the exam specifications for GCSEs and A Levels to reflect the pandemic's impact on learning.

New mental health services in every school, such as a weekly psychiatrist. 

 

Financial support for school travel costs.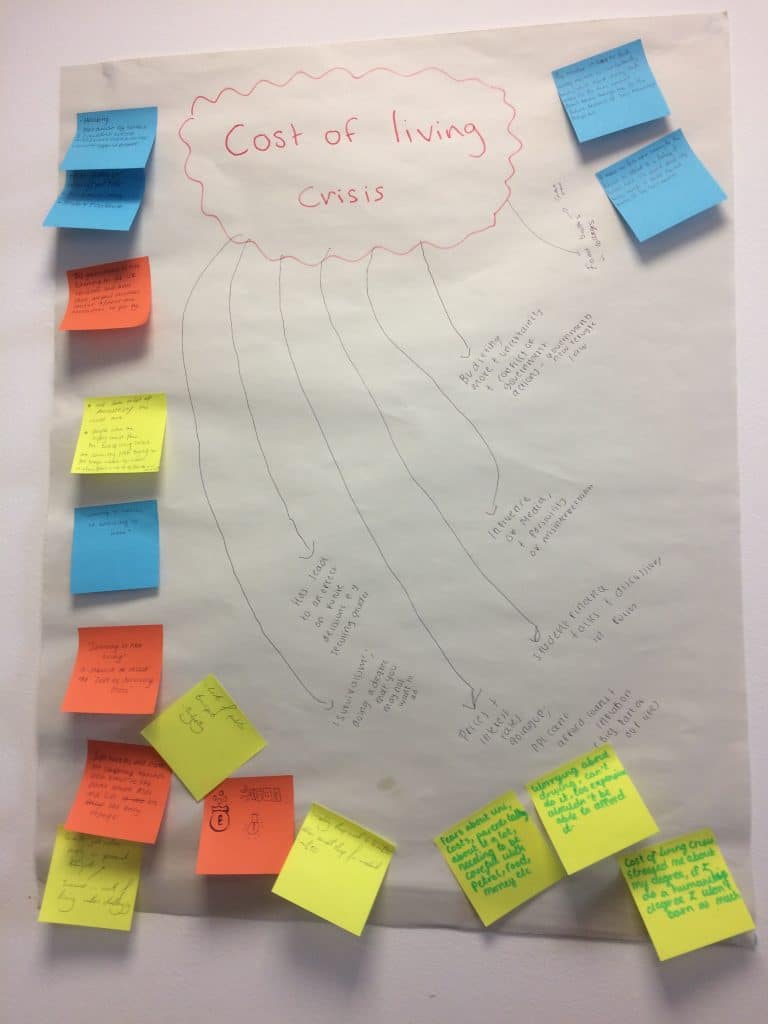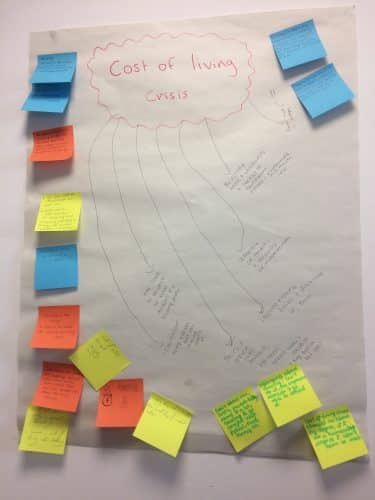 The future  
The insights we have gained from working with the panel so far have been invaluable, from helping us better understand previous research findings, to giving us ideas for our policy recommendations going forward.   
Reflecting on our first in-person workshop, we have learnt doing fun activities like quizzes rather than always chatting in a group keeps students engaged and is still a great way of gathering a wealth of useful information. We also realised breaks were really important, not only to allow students to rest but to also give them a chance to get to know each other. Small icebreakers, like drawing a picture of your favourite hobby on a name card, helped with that too.   
Beyond this, we understood how important it is for young people to have their voices heard as part of recovering from the pandemic and tackling other national policy issues. In the future, we hope to organise further activities both online and in other cities to ensure all our panel members can engage with the project and feed into this discussion. We're grateful to the panel for taking the time to participate in the workshop and we will ensure we make meaningful use of what they shared. 
In addition to qualitative research planned for COSMO, future panel workshops, blogs and media appearances will help the public to better understand the challenges faced by this generation.  
Bringing young people's voices and lived experiences to the forefront of our work is vital, and something we hope to continue to integrate into both our research and policy work.