Josiah Senu, UK Summer School 2015, shares with us his views on social mobility, fairness and the Black Lives Matter movement considering the recent death of George Floyd.
Mustering the courage to write this blog post has been difficult. Over the past few days, the recent death of George Floyd has tortured and plagued my mind repeatedly. Police brutality. Racial profiling. Systemic racism. It goes on and on and on. It never stops. Racism wilfully canters on while the criminal justice system struggles to take grip of the situation.
Black Lives Matter. It's a truism – due to the wilful ignorance of racism by institutions across the world and merciless police killings of black people – that has become an international human rights movement. More than 50 years on from Martin Luther King's famous 'I Have a Dream' speech, we continue to live in a society where we're not judged by the contents of our character, but by the colour of our skin. In the UK, you're three times more likely to be denied entrance to a restaurant if you're not white. You're three times more likely than any other person to be excluded from school if you're black. You're more likely to die from coronavirus if you're not white.
A few days ago, I graduated from Harvard Law School on a generous scholarship provided by the Kennedy Memorial Trust. I am one of the few black Britons with that privilege. Yet, my graduation comes at a time of deeper self-reflection about the crossroads we face and the justice it requires. As demonstrated by the Lammy Review in 2017, black men like me are more likely to be incarcerated than go to university. In the US, life chances and social mobility are shaped by both race and class. Black boys are less likely to rise through the income distribution, and even when born into well-off homes, more likely than their white peers to fall into poverty.
As a member of the Alumni Leadership Board of the Sutton Trust, I'm profoundly impressed by the aspirations of young people to succeed despite their background. I've travelled to universities across the UK, speaking to students about the real issues they face. I get it. In the UK, it pays to be privileged. But it doesn't pay to be black.
Through no fault of our own, we face an embittered path – as black Britons – to make something of ourselves. The lack of access, opportunity and support contributes to a self-fulfilling prophecy of ostensible inferiority. There's a path to success and another to destruction. The great fraud of our claimed meritocracy is that it leads us down the latter. We only realise when we are too far gone, and for many of us at that point, it's too late.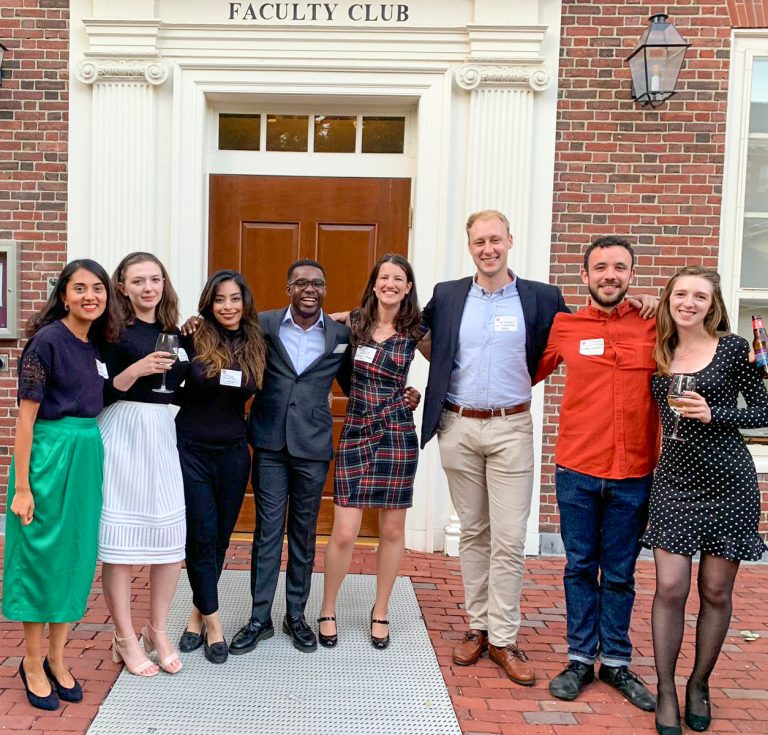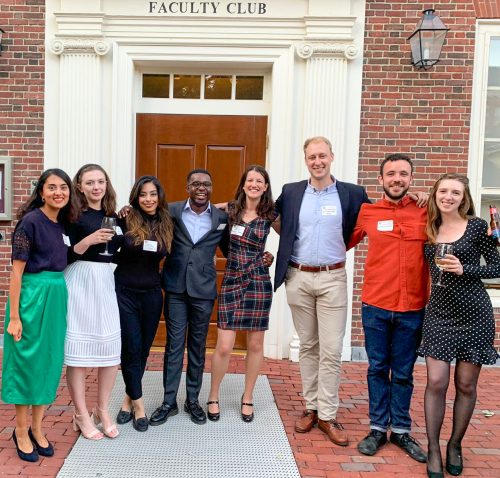 On LinkedIn, I wrote a post briefly detailing my story about my humble beginnings and the struggles I've faced growing up over the last 10 years – from a global economic recession to the coronavirus pandemic. Garnering almost 1 million views, I've been inundated with kind and thoughtful messages from across the world about how inspirational my journey has been for them. Imagine that. Just by seeing someone like you – through struggle and hard work – succeed, is enough for a person to dream. Yet, I contemplate what dreams can exist in a world where the colour of your skin impacts what job you get, whether you finish school or how long you're expected to live.
For many black Britons, the colour of our skin affects the opportunities we receive, and the story of social mobility is inextricably linked to our race. At a social mobility ThinkIn hosted by Tortoise in late May, Justine Greening, Brian Gilvary and many others spoke about how to spread equality of opportunity to many from low socio-economic backgrounds. To some extent, they're right. But there are other issues. When I met Ed Balls during an office hour at Harvard, he challenged me as to whether it was correct to solve the opportunity gap in this way. He challenged me to look at fairness.
We must not pretend that the lived experience of a black Briton is the same as that of a white Briton or that a poor person is no different to a rich person. We must not assume that by increasing one's wealth we rectify centuries of class and racial discrimination. Through a false belief that people have about equality of opportunity, we ignore the disparate impacts of structural inequalities that hold people back based on their gender, race, sexual orientation or any other background. It's time to end this crime.
In their recent book, The Class Ceiling, Sam Friedman and Daniel Laurison expertly explain how a person's class background affects their ability to get to the top of Britain's professions. But fairness requires that we look at the full picture and try to understand the stories behind the numbers. It requires that we break down the intersectionality and realise all the barriers that prevent young people from fulfilling their potential. Social mobility is not just about shifting you into a higher income tax bracket but completely changing your social position and status in society.
In the coming months and years, there are important questions that we must grapple with about what justice and fairness requires in our society. How best do we tackle issues of social mobility? How do we redress the opportunity gap? How do we increase support for young people? There are no easy answers, but we have an incredible opportunity to make a difference that matters by opening our minds to the issues we must confront. Today, the story is the killing of George Floyd. Tomorrow, it could be anyone else. Yet, true courage is maintaining our hope that change is possible. Despite how hard it gets, we must believe. If I learnt anything at Harvard, it's that when making change is hard, hope is our greatest asset.