"The policy makes no sense that student nurses and families like mine don't qualify for 30 hours."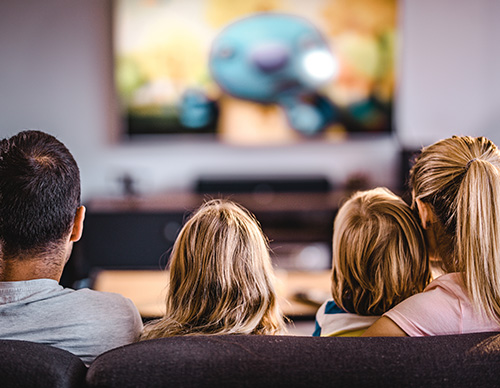 Katie* lives in east Staffordshire with her partner, Andy*, and their 3-year-old daughter, Alice* and son Henry*, who is 7.
Katie is a third-year student nurse and Andy is a long-distance van driver. The family initially didn't qualify for 30 hours childcare for Alice, despite Katie's course being full-time and involving placements in hospital and in the community. This is because Katie doesn't get paid while studying.
The only way the family could access the additional hours was for Katie to get a job on top of her nursing studies. It means she must work 12.5 hour shifts as a healthcare assistant twice a week to push them over the boundary to access 30 hours childcare.
Katie said: "Alice has developed so much from spending time at nursery. She's made lots of friends, enjoys her time there and has even learnt to write her name. I feel she'll be ready for school when the time comes and has developed lots of new skills.
"But it's a really challenging situation. I have to work on top of my full-time studies and my shifts are constantly changing depending on my nursing placements. I have to rely on my mum a lot to help out, but she works too so there's only so much she can do.
"Many of the parents in my nursing course have dropped out because they just can't make it work alongside their childcare responsibilities, it's such a shame. I'm passionate about my course and my future career in nursing but I feel that more needs to be done to ensure children and families get the support they need. It would be one less worry.
"The policy makes no sense that student nurses and families like mine don't qualify for 30 hours. It's only by taking on the extra paid work that makes us eligible, which is really tough to manage. We also pay a top-up fee to nursery to cover things like food, so there's always charges to pay on top of the free hours. It's time the system changed to work with families and not against them."
*Names have been changed.
Read more about people's experiences with the 30 hour policy.
Want to change the government's policy? Write to your MP using the simple tool on our page.